Links
Agents
We are ably supported in our work by newly appointed Agents Rory Mack Associates and Smiths Gore who join D & P Holt to complete the Managing Agency team. Each of these companies provide excellent management services and professional advice to Inglewood and its tenants.

Rory Mack Associates
Rory Mack Associates are very well known Surveyors and Management Agents in North Staffordshire, operating from offices in Newcastle, Stoke-on-Trent. They are now rapidly expanding their business into Stafford Borough.
Contact Details: - Tel: 01782 715725 E-mail: enquiries@rorymack.co.uk - www.rorymack.co.uk

Smith Gore
Smith Gore handle all aspects of land and rural property management from their Lichfield offices. They provide valued advice on specific and strategic matters and are the leading provider of rural property services within the UK, managing over 2m acres of land nationwide.
Contact Details: - Tel: 01543 251221 E-mail: lichfield@savills-smithsgore.co.uk - www.smithsgore.co.uk

D&P Holt
D&P Holt manage premises in Cannock and Nuneaton, and are experienced Surveyors and Management Agents based in Coventry.
Contact Details: - Tel: 02476 555180 E-mail: agency@holtcommercial.co.uk - www.holtcommercial.co.uk
Developments
CRESWELL PARK (JUNCTION 14 M6)
For further details on the availability on this strategic and prominent site with regard to land sales and design and build, contact are marketing agents: -
Contact Details: - Matt Greenaway - Tel: 0121 609 8310 E-mail: matthew.greenaway@gva.co.uk
alternatively - Paul Taylor Tel: 0121 609 8455 E-mail: paul.taylor@gva.co.ukwww.gva.co.uk/birmingham

BEACON BUSINESS PARK/Joint Venture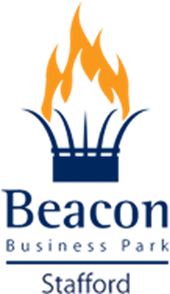 Contact details for further information on letting and sales availability at Beacon Business Park, Weston Road, Stafford, ST18 0WL: -
Contact Details: - Tel: 01785 256098 E-mail: info@espleys.co.uk - www.beaconbusinesspark.co.uk